At Houses of Italy we offer the full package when you opt to buy property in Italy!
We have listed below some of our many contacts and partners in Italy, who provide excellent services beyond the norm and come with our full recommendation.
If you require any services not listed here, please drop us an email, or call us and we will be happy to sort out your requirements for you.
Personal Property viewings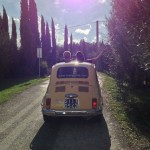 Houses of Italy offers a personalised service to our clients wishing not to hire a motor car.
We arrange accommodation in a Hotel, Bed & Breakfast or self catering apartments in Pescara and surroundings.
A personalised itinerary is then arranged according to the clients requirements and this could be for any length of time.  One of our team members will then fetch the client each morning and accompany them to view properties.
Included in the itinerary, daily outings can be arranged to historical and natural sites of interest, as well as visits to Wineries.
Purchasing a property:  Pre and post sales procedures
When a client wishes to purchase a home and identifies a property of interest, the price is then discussed and we as an Agency assist in concluding the sale price between the seller and buyer.
A small deposit is then required from the buyer to ensure that the property is taken off the market and kept on hold, whilst proceeding with the paperwork and organisation of the sale/purchase procedures.
Our colleagues Rosanna and Ida will assist our clients in guiding them step by step through the whole pre and post sales procedures.
Bank Account / Tax Code and Returns Foreign Bank Accounts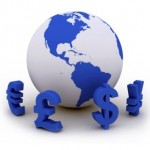 Houses of Italy also offers the services of an independent financial advisor who speaks fluent English and assists our clients in opening a Bank Account and Tax Code (codice fiscale) in Italy as this is required when purchasing a home in Italy.
He also offers the services in organising change over of utility accounts from the seller to the buyer, direct debit orders for payment of accounts and tax returns.
Property Management Services
Once you have bought your house, you may feel a little bewildered at first, until you get used to the new culture, unfamiliar systems and meet your new neighbours and the local people (who will, by the way, welcome you with open arms and endless supplies of locally grown produce).  We won't abandon you at this important stage.  We will be there to help you integrate and get used to your new home and its surroundings.  We may even be one of your new neighbours but, if not, we will always be close by for you.
We will help you with all aspects of daily life here in Italy, which may seem complicated and strange at first.  Such as, payments of local taxes and utility bills required at the local post office, often accompanied by lengthy and unfamiliar forms. Even simple procedures, like arranging for your telephone line to be connected, can take some time, and can be difficult to arrange, especially if you are not here in Abruzzo. We can advise on all aspects of living here, even down to where to buy local wine and other produce.
For those of you who won't be living full-time in Abruzzo, we provide comprehensive property management services, with responsive communication by phone or email, a simple hourly charging structure, and regular written statements, we can be your vital link to your Italian property.
Typical services we provide include:
Administrative services
Arranging connection of electricity, water,  gas & telephone supply
Insurance for properties, health and others
Monitoring the incoming post
Payment of bills
Payment of IMU (council tax) and other local taxes when due
Ensuring propane gas tanks are kept topped up
Arranging internet connections
Translation services
Home Insurance (health & other covers)
Should you wish to insure your properties and household contents (or need any other insurance covers) we are connected with Daniele Cotellese, a professional Insurance Agent and Consultant working for Zurich Assicurazioni. Daniele is fluent in English and Spanish and provides full assistance and all-around advisory in insuring services.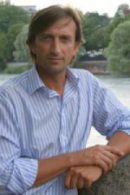 Cleaning, maintenance and 'renting-out' services
"Changeover" laundering of towels & sheets
Meeting guests, at the airport or at your property
Turning on water, electricity & heating before you or your guests arrive
Regular interior and exterior cleaning, for you or your guests
Shopping for basic supplies, or specialist items
Regular gardening & tidying
Be a contact number for your guests in case of problems/emergencies, or any advice that they need
Girl Friday
We offer a Girl Friday service, assisting our clients in taking care of their homes during their absence, offering cleaning services, contacts with plumbers, electricians, local workman, etc., for all jobs, big or small. We also assists clients in obtaining temporary and permanent visas.
Repairs and renovations
Interior and exterior decoration, carried out to our own high standards
Plumbing, electrical, tiling & building work, carried out by our network of local craftsmen

Getting quotations
Translation and arranging meetings with local craftsmen
"Chasing up" the contractors
Ordering & collecting materials
Being at the house to monitor the work
Project management and progress reporting
Payment of contractors

Arranging Architect & Geometra services for major renovation projects, including translation and regular contact with the geometra or architect.
Renovation services: Whether you have chosen a property that just needs a lick of paint or a new bathroom, or you have decided to completely renovate a 'rustico' or buy a plot of land and build from scratch, you can put your trust in our team of Architects and local, competent and reliable craftsmen. We use local electricians, plumbers, builders and geometras, so that they are always on hand if you need them. Our recommended Architects will take time to understand your requirements, before drawing up the designs.  They will present your project to the comune for approval and then oversee the whole restoration process, until the property is ready for you to enjoy. We work closely with them whilst you are not here, keeping you informed of progress and sending you photos.
Property Valuations, Energy Certificates, Restoration projects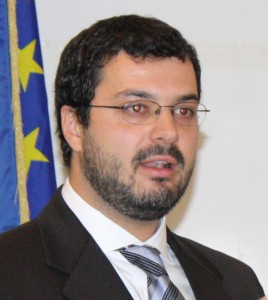 Architect and Engineer Alberto D'Andrea speaks fluent English and qualified in Architecture at Florence University and Engineering at Ancona University. His tasks include restoration of all types of properties, with particular specialisation in old historical buildings, dealing with all paperwork procedures for building permissions at the Registry Office (Catasto) and at the Town Hall Council (Comune) and issuing energy certificates. Alberto is responsible for the Teramo Province.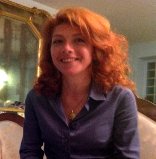 Architect Francesca Ambrosi Sacconi is bilingual and speaks fluent Italian and English.
She was born in India and has also lived in Africa, Pakistan, Iran, Egypt. She has an International high school diploma IB and is a registered Architect qualified at Politecnico of Milan and University of Pescara. Her tasks include project managing, restoration and obtaining building permissions. She is responsible for Chieti Province, Lazio and Marche Regions. Francesca Ambrosi Sacconi Architect
 And other teams of technicians (Geometra, Surveyors, Architects & Engineers)
 Learn to speak Italian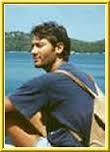 Marcello Nicodemo studied at Chieti University and teaches Italian, History and Geography in an Italian public school.
Marcello, who speaks English fluently (received a Cambridge Proficiency diploma in English) and teaches Italian part time to our clients who wish to improve their Italian in speaking, writing and reading.
 Tours, trekking and excursions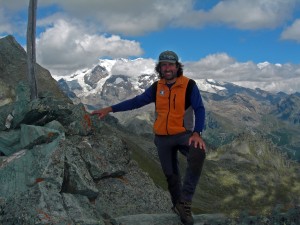 Customized trekking excursions and tours with one of our best mountain guide in Abruzzo, Gianni Franchi.
See his website
www.trekkinguide.it

Deep Sea Diving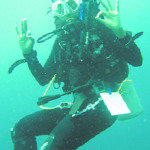 For clients wishing to obtain a qualification in deep sea diving, we can arrange courses of various depths according to the clients requirements. Many excursions are also arranged to Isole Tremiti, surrounding islands and lakes.
Cooking Lessons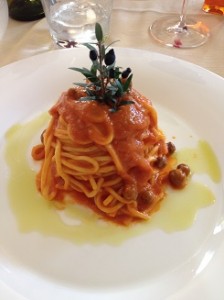 This is such an exciting experience and we organise cooking lessons where hearty Italian meals are prepared using fresh produce of Italian pasta, cheese, vegetables, meat and fish. Food is a very important part of Italian life and this is evident in these tutorials. You will not be disappointed!
We look forward to hearing from you and for any further assistance please do not hesitate to contact us at info@housesofitaly.com.
 

Our Partners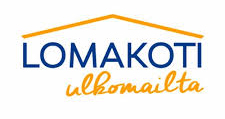 Experience BellaVita LTD 
Authentic Abruzzo Experience
Accommodations and gastronomy


Borgo Spoltino is a great combination of true Nature and Art: the renovation of an old farmhouse of the '800, the richness of the traditional vaulted ceilings, the smell of tranquility. It is the ideal place to relax or for suggestive events, for an emotional food, wine & oil experience and more…
    Casa Vacanze – Monolocale Pareti – Tocco da Casauria     
————————————–
————————————–
Agriturismo & Country-House
http://www.agriturismolemacine.it/
Nature, fragrances and history will merge to welcome you in a unique atmosphere of leisure and meditation, experiencing unforgettable emotions …