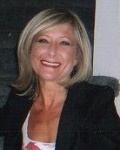 Ida has worked in the real estate market for eight years in Abruzzo.
She emigrated to Italy from the USA in 1980 and is perfectly fluent in Italian and English and is our official translator.
Ida is responsible for corresponding with clients, organising viewings and welcomes clients at our Airport Office.
She also assists clients with the pre and post-sales procedures.
Agents' Listings